Keratin Treatment Products Used by Hairology of Orleans
GK Hair Products

THE GKhair® PROMISE
GKhair is much more than just a name. It's a brand with a promise. A promise that your hair needs will be fulfilled. GKhair invests heavily in research and development to continually advance the science of hair to deliver new and innovative products. Whatever your desires may be, GKhair is the experience your hair needs.
OUR CONCEPT
GKhair began with our vision and our values. From the start we've been the leader in "the science of hair". The concept is very simple; develop and deliver new and creative ideas to a global marketplace. GKhair is the first and only company to harness the beauty benefits of Juvexin. Derived from sheep wool through an environmentally-friendly process, Juvexin is delivered to the hair in its natural state.
The GKhair Hair Taming System with Juvexin restores hair by repairing and providing long-term conditioning and protection. Juvexin is GKhair's foundation in creating manageable, frizz-free, beautiful looking hair for all those who want it.
J Beverley Hills Smooth Realignment System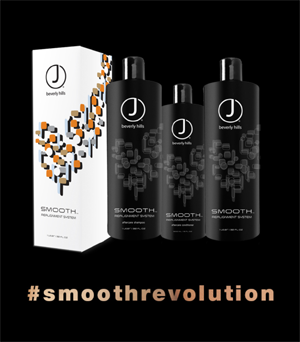 A Smooth Revolution:
Smooth realignment system is a revolutionary breakthrough in hair straightening technology that realigns the structure of the hair giving smoother, straighter results without the need for harmful and damaging ingredients.
Features:
One treatment lasts up to three months
100% formaldehyde free
Same day colour service safe
Shortest treatment and application process in the industry
Lower pH for smoother results
Botanically infused
Brazilian Blowout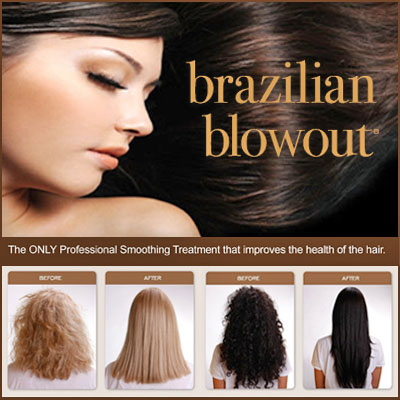 What is Brazilian Blowout? Learn about our innovative keratin hair treatment:


Through the use of innovative and breakthrough bonding technologies, these treatments actually improve the health and condition of the hair by creating a protective protein layer around the hair shaft to eliminate frizz and smooth the cuticle.

No down time! The minute you leave the salon, you can wash and air dry your hair, workout, put your hair in a ponytail or clip and it will be smooth, frizz-free and radiant!